Secure . Stable . Scalable
Novalnet's payment platform processes millions of transactions every day for 13,000+ customers worldwide.
Our B2C, D2C, and B2B payment solutions fit businesses of all sizes and scopes.
16 value additions to boost business growth
Accept payments globally in 125+ currencies with 150+ automated country-specific payment methods. A single contract gets you everything you need, from processing payments to sending payouts, preventing fraud, and managing subscriptions.
Data + Technology Driven Security
Our fully-secure payment ecosystem is accredited by the BaFin and other EU regulatory authorities and supported by AI-powered risk management. So you and your customers can trust every transaction is safe and complete. Furthermore, transactions are processed in our PCI DSS Level 1 certified platform so that you don't need to worry about getting your own certification.
Learn more
Why Novalnet?
1.5+ Billion EUR processed per year
13+ Million transactions per year
13,000+ customers
125+ currencies accepted (Pay out in EUR, GBP, USD + 22 more)
150+ payment methods
100+ instant plugins
99.9% transaction success rate
25+ innovative features
3 simple steps to start accepting payments
1 single contract gets you everything you need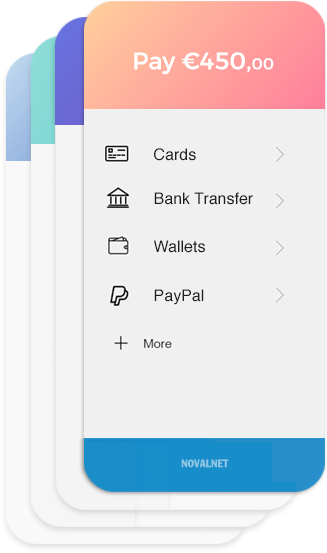 Made for your business
Built to adapt to SMEs and large enterprises, we offer over 100+ instant plug-ins for easy integration so that you can be ready to start accepting payments in minutes – no coding required. With fully customisable payment pages to match your brand that function and look great on all devices, it works for any business, anywhere.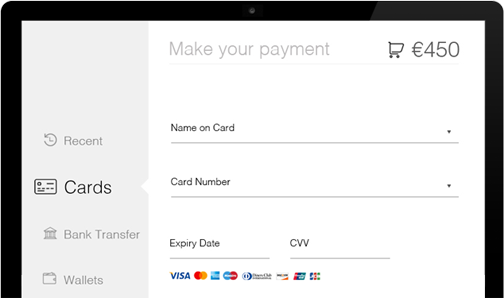 Analytics & Reports
Manage all activities from one user-friendly payment dashboard, using the highly intuitive UI and analytics to ensure a smooth payment process for your customers, with support from our team, not to mention dedicated end-user support in our customer portal.
Learn more
Start accepting payments in 3 steps
1. Create account
Register your details to access the payment dashboard.
2. E-sign
Complete and e-sign our simple contract and upload a minimal set of documents.

3. Integrate
Start accepting payments instantly with easy integration