Full service payment solutions
ALL-IN-ONE PAYMENT SOLUTION
Why Novalnet?
Novalnet is a pioneer in all-in-one payment solutions delivering value-added services taking care of the entire payment flow, from checkout to debt collection. Novalnet's payment platform processes millions of transactions every day for 13,000+ customers worldwide. Our B2C, D2C, and B2B payment solutions fit businesses of all sizes and scopes.
Everything you need, with one simple contract
Our innovative unified payment solution offers 15+ fully automated services under one roof, eliminating the need for multiple contracts with different maturities and charges with various firms like banks, acquirers, PSP, billing firms, fraud prevention agencies, debt collection & debtor management firms, and software development agencies.
Access to a multitude of payment services within one contract results in lower costs and increased turnover, making Novalnet, an indispensable payment partner for sustainable business growth and success.
Our Mission
Our mission is to create quantifiable value for companies by offering options beyond payments to help them focus on their core business and ensure profitability. We do this by challenging traditional payment industry models and offering more elegant and straightforward solutions through a single connection. We aim to grow alongside our clients and be rewarded with mutual success through our commitment to usability, security, and flexibility helping companies to increase their revenue and growth.
Our Vision
Our Vision is to remain a unique, global leader in the payment industry bridging payment and technology, creating trailblazing end to end solutions from checkout to receivables management. Our "all in one solution" provides flexibility to our clients by offering customized services fulfilling all their payment requirements and saving them intangible and tangible resources.
Our Commitment
Our teams work tirelessly to update the technologies we deliver and build plug n play features that would save you weeks or even months of integration effort. For example, our instant payment connectors for 100+ platforms, including SAP, Salesforce, Shopware, WooCommerce, Magento, Plentymarkets, makes integration a breeze.
Our "all in one solution", provides flexibility to our clients by offering customized services fulfilling all their payment requirements and also saving them intangible and tangible resources:
Payment processing: all common national and international payment methods including factoring, all from a single source and through our proprietary platform. We constantly monitor the market for latest trends among payment methods and integrate them into our
Comprehensive and fully integrated risk management to minimize payment failures and fraud. Novalnet is a member of the Alliance for Cyber Security
Automated invoicing and document management in the look & feel of the contractual partner (fully aligning with corporate identity)
Comprehensive subscription and member management
Integrated affiliate / marketplace solution with fully automated payout to all affiliates / marketplace members
Extensive claims management including various dunning levels for an end customer oriented business process execution
Settlement and payment in different currencies incl. currency exchange (on demand)
Fully automated and user configurable accounts receivable management to support your bookkeeping
Real-time monitoring, including wide-ranging reports
Granular reporting on rejected transactions based on payment methods, approval and decline rates, including consultations from our team of experts
Integrated coupon redemption
User-friendliness: smart payment selection, tokenisation/reference payment, one-click payment, cross-shop payment and much more
Returns management
Comprehensive consulting and support in all areas of business
Trained end customer support via Email and telephone
Individual IT infrastructure, including support, quality management and audits for test and live operations
Guaranteed IT security and data protection, including PCI compliance (PCI DSS Level 1) and regular external audits
Bank license as a payment institution with all associated supervisory obligations and regulations in order to uphold this license. Besides internal audits, extensive audits by independent external auditors are regularly carried out
Fiduciary/escrow account management: all funds of our contractual partners are protected against insolvency. Moreover, Novalnet must always meet the capital requirements of the BaFin and the Deutsche Bundesbank to ensure that its contractual partners are also protected in this field
In-house technical engineering department, including maintenance of the existing platform and 24/7 support for incident management in the event of security breaches 365 days a year
Technical expertise, e.g. so-called "customized integration" tailored to the look & feel of the contractual partner along with seamless checkout process depending on the business model to avoid purchase cancellations and resulting loss of revenue (e.g. due to unnecessary forwarding or clicks by the end customer); state-of-the-art technologies; continuous development of SDKs for programming languages as well as for new operating systems (Android, iOS, app development); support for payment via mobile phone etc.
Project management and consulting services
Here are a few of the companies for whom we have made accepting payments a joy allowing them to focus on their core business: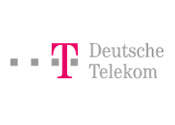 5 good reasons
1 contract, 1 platform, 1 contact
Easy integration and management
No different contract terms
BaFin license as partial bank (ZAG)
PCI DSS Level 1 certified platform
Create account
Accept payments globally in 125+ currencies through 150+ payment methods in a highly secure, state-of-the-art environment supported by AI-powered risk management, built for SMEs and large enterprises.
Partner with us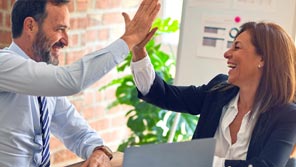 We'll always have requirements we could fill for each other, whether you are a technology provider, financial services provider, design agency or a business and marketing expert. Apart from enterprise-level partnerships, our referral programs will help build a very attractive long-term passive income stream for SMEs.
Explore partner opportunities
Subscribe
Never miss a new integration, plugin release or critical industry news.